Catalog of World War I Medals
At the age of 25, Maurice Frankenhuis published his Catalog of Medals relative to World War I, describing with photographs the largest private collection in the world which he assembled and then subsequently donated to the British Museum and the Kadman Museum. It was published in English and in Dutch. It is considered to be the most comprehensive reference work of medallic issues related to World War I.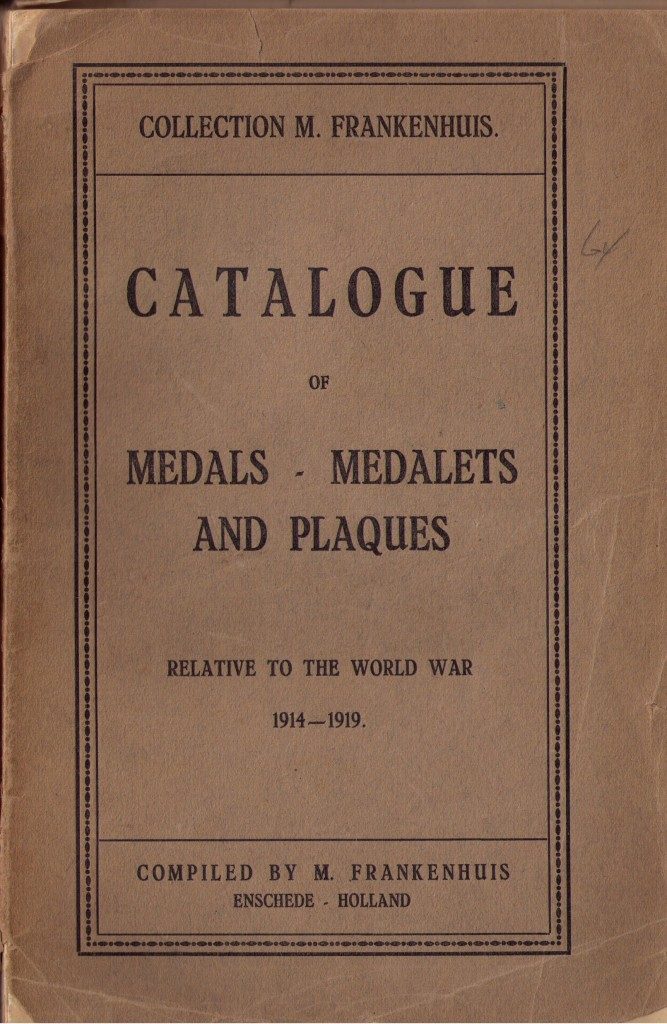 Catalog of Medals Relative to the World War 1914 – 1919 by M. Frankenhuis
Some of the World War I Medals donated by M. Frankenhuis to the British Museum are found on the museum's website.
World War I Medals referenced in the Catalog are found on American Numismatic Society's website Art of Destruction.