Columbia University Library (New York, U.S.A.)
Rare Books and Manuscripts Library
Frankenhuis Collection of World War I Posters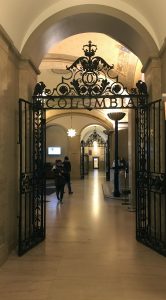 5,000 posters of World War I, amassed by Maurice Frankenhuis of the Frankenhuis Collection were donated in 1975 to Columbia University Rare Books and Manuscripts Library in New York.
World War I posters from a collection of almost 5.000 that survived two world wars, Nazi looting and 26 years in the basement of a West Side apartment house, have been put on display at Columbia University. A gift of the family of a concentration camp survivor, the collection gives Columbia a total of about 8,000 World War I posters, one of the largest of its type in the world. Read more from article in New York Times.
---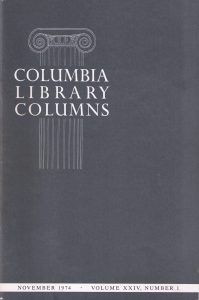 from Columbia Library Columns, November 1974 Issue:
As a result of the recent donation of the Frankenhuis Poster Collection, Columbia now possesses one of the most important privately held collections of posters and proclamations of the First World War and its immediate aftermath. Read more…
---
---
World War I Centennial Poster Exhibit 2014
An exhibit of the Frankenhuis Collection of Posters of World War I.
Posters were an important and effective means of mass communication and persuasion. During WWI, posters such as those in this exhibition promulgated news and regulations, built morale, encouraged enlistment and other war work, and solicited contributions of goods and services.
"While some posters are starkly typographic, many use illustration and design to persuade," said Jane Rodgers Siegel, curator. "In this exhibition, posters were chosen to show their broad variety, giving some attention to the plainly informative, but with an emphasis on the eye-catching."
Click here for full article on website: Columbia University World War I Poster Exhibit